PNW Steelhead Caught and Prepared By DJ Heffernan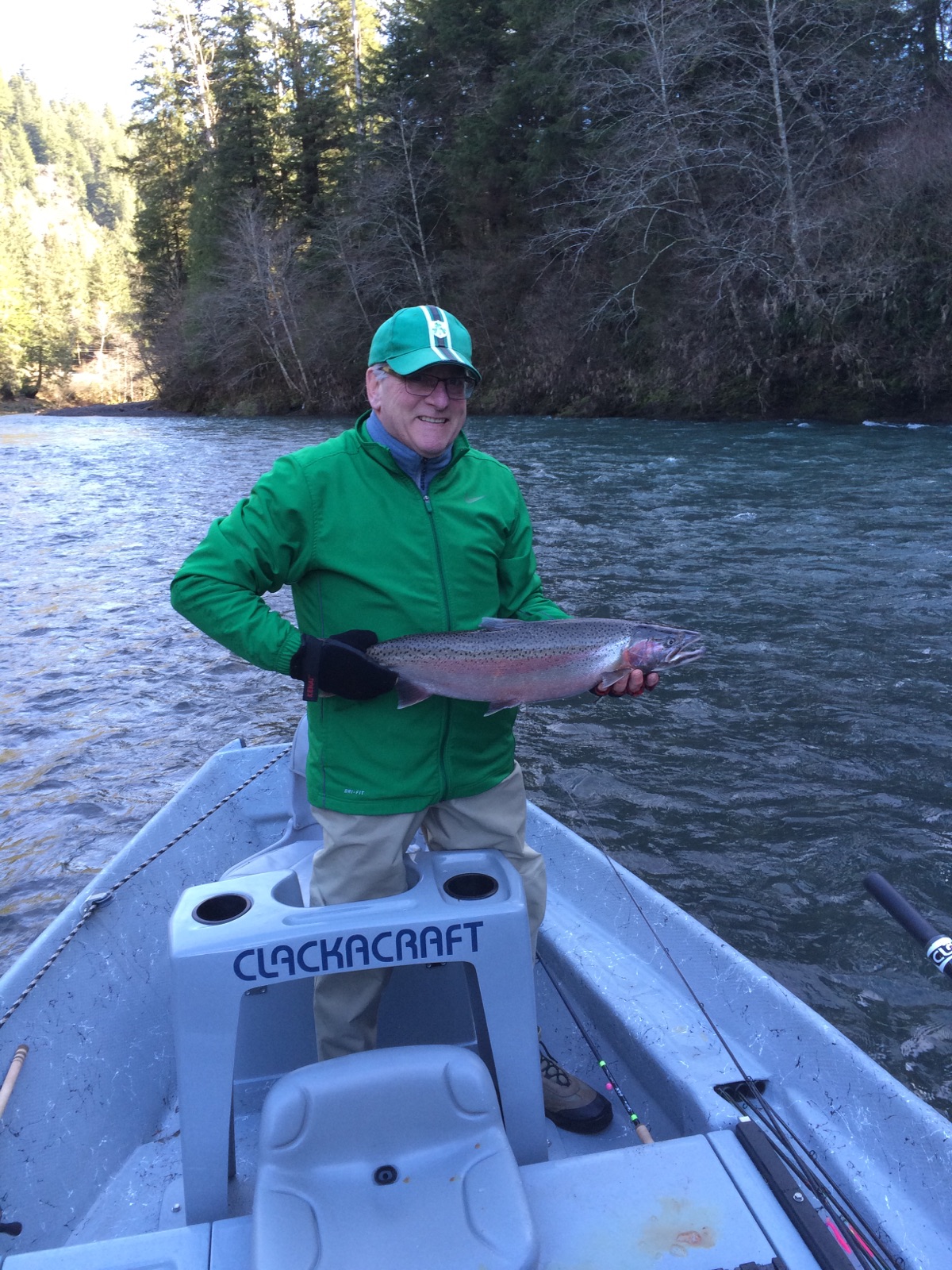 Is there anything better than fresh steelhead cooked the day it is caught on the grill with Manga Fish Mojo? Here is how we did it. I could bore people with tales of catching that fish – the way it jumped out of the water four or three times as our boat was traveling downstream a 1/4 mile through rapids and how it took 20 to 15 minutes to land – trivial stuff, really. The important thing is to kill a nice size hatchery fish and filet the tail section as shown. That fish was around 8 – 9 lbs. The tail filet is cut from the anus to the rear – can it get clearer than that?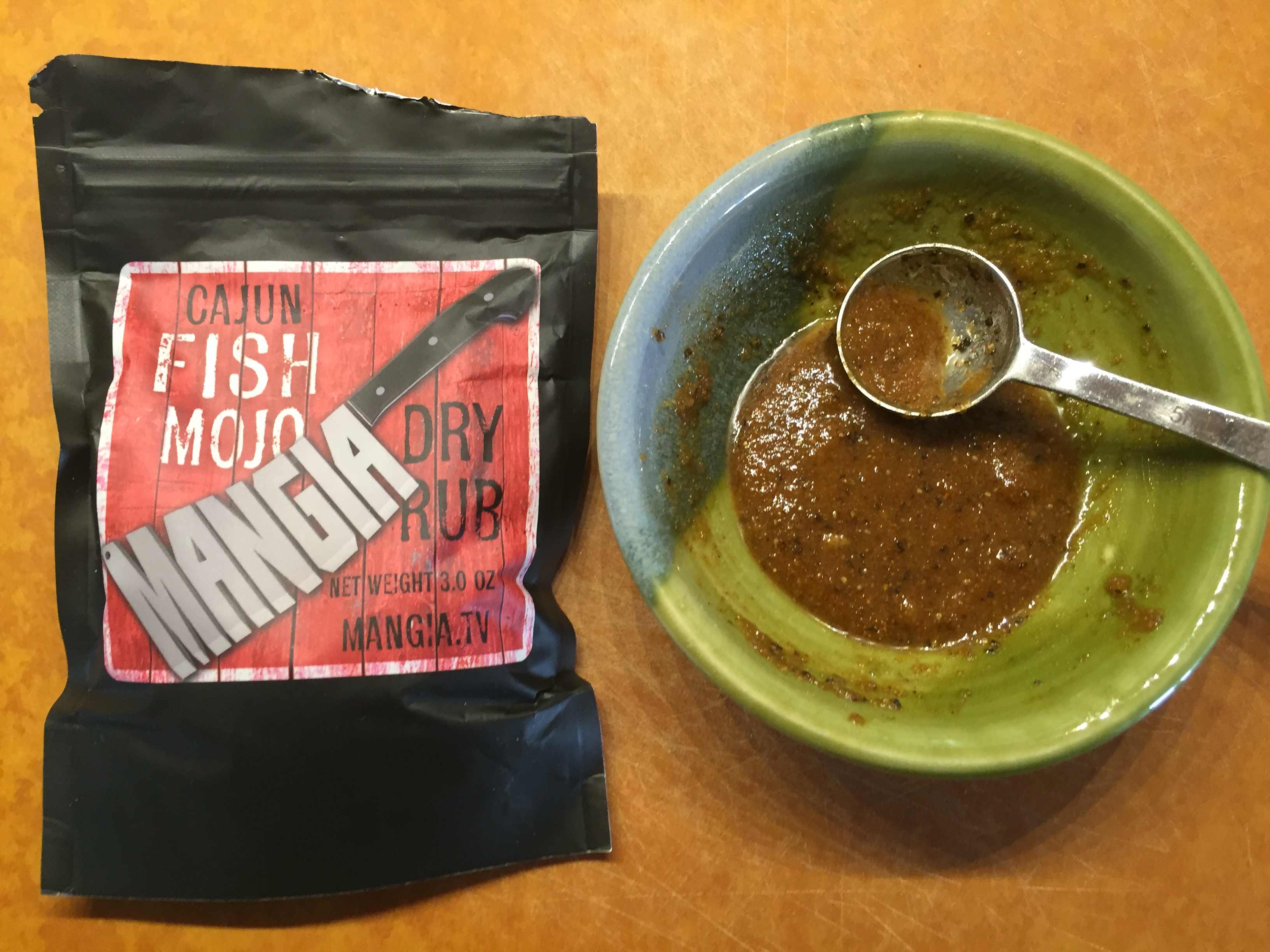 As for preparation, the pictures tell the story. I used the standard Fish Mojo ratio – two parts MOJO to one part oil (didn't Austin Powers use that line?). I used two teaspoons of rub per filet. I expect that the Shrimp Mojo would be just as good albeit not as sweet. Steelhead, like other Pacific salmon, is a fatty fish and does not need a lot of flavor enhancing. I love the tail filets pictured; they're the perfect size for you and your companion and were delicious served with roasted root veggies and Israeli couscous. We paired it with a crisp steel-aged Oregon chardonnay. Mmmm.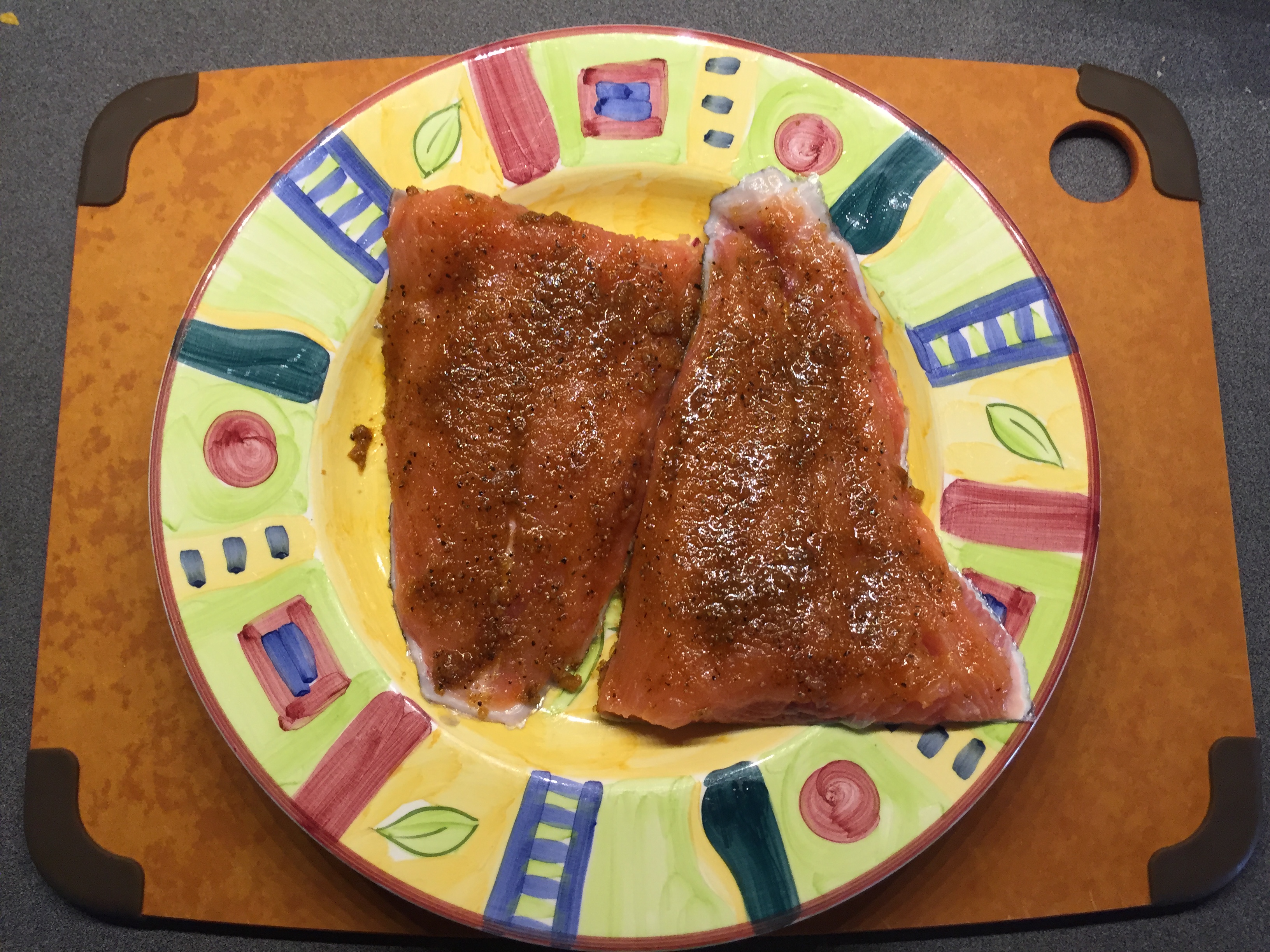 In the PNW we like cooking our fish skin-side down in aluminum foil boats coated with oil because you can sear the fish skin side down on a hot grill and let it stick to the foil; no flipping! After about 10 minutes you simply use a spatula slipped between the skin and the filet and lift the meat off in one piece. Marvelous! We discard the flavored foil in the back yard, which helps control the possum, rats, and raccoons…
Enjoy!