As Thanksgiving approaches what a great time to reflect on all we are thankful for.
Life has its challenges for sure, but living from a place of gratitude and becoming a more giving person can have profound effects on you and all of the people in your life. It has been proven that an act of kindness boosts your immune system. Simply witnessing an act of kindness will do the same. Seize the opportunity to be grateful, kind and giving and you may not catch a cold this year.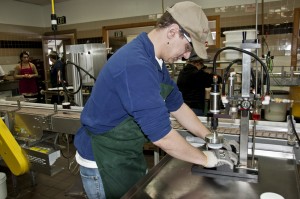 At MangiaTV we are particularly grateful for our partnership with The Lambs Farm. It is funny how seemingly the people that need help, the Lambs Farm participants, ended up being the same people that enabled Mangia.TV to bring our products to market. We are so grateful to the folks at Lambs and we truly would not be where we are today without them. Your purchasing of Mangia.TV rubs directly supports The Lambs Farm.
Purchasing power is a great tool that society can use to further worthy causes. Today more than ever consumers are supporting brands that have more than the bottom line in mind when making decisions.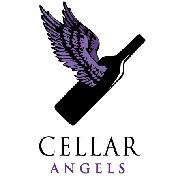 Another outstanding business that uses this idea is Cellar Angels. Your purchasing of wine through Cellar Angels enables you to put some of the transaction proceeds directly to a charity partner of theirs. You can view and choose one of those worthy charities on Cellar Angels website and begin sipping, saving,and giving.
As the season of giving is upon us we should all remember that our purchasing power can be an integral part of supporting worthy causes. Please take some time to buy some rub and secure your holiday wine today.