You have a bag of Shrimp Mojo Dry Rub sitting in your spice cabinet, why not grill some shrimp?
Mangia Grilled Cajun Shrimp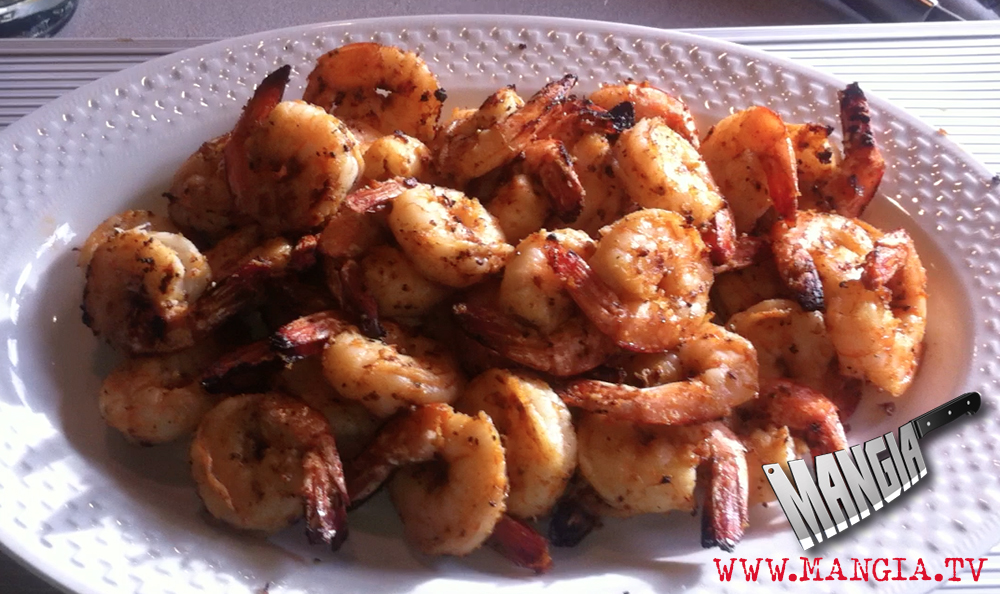 Ingredients:
1-2 lbs peeled, deveined shrimp
2-4 Tbsp olive oil
1/2 bag of Shrimp Mojo
A Flaming Hot Grill
Instructions:
Make sure shrimp are thawed and dry.
Add olive oil or your favorite cooking oil and cover shrimp.
Add Mangia rub liberally and mix to cover all the shrimp.
When they have a pasty coating place on hot grill turning once or twice. (about 4 minutes per side) Here's some tips on grilling the perfect shrimp, every time.
Watch out for the brawl for the last one!
Dip in in a sauce, toss it in pasta, or make a salad or tacos with this avocado butter and let us know what you think! Mangia!